Other Services, including New Builds, Stone Flooring and Fireplaces
Our master craftsmen can undertake all types of building work, including new-build projects.
We pride ourselves on being able to combine the best of traditional craftsmanship with modern technology to give great results, whether building from scratch or completely renovating a listed building.
Stone Flooring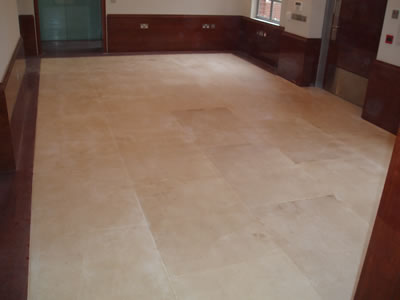 We can lay new stone floors or give existing flooring a new lease of life, either by sensitive restoration or repair work, or simple but expert cleaning.
All our masons have the skills and experience to revive any kind of stone, including flooring, and our specialist team are approved DOFF and TORC cleaning system operators who have won awards for their work.
Fireplaces
Our highly-skilled stone masons are adept at breathing new life and colour into old or damaged fireplaces.
As well as restoring old stone fireplaces our team can also create stunning new fire surrounds. We offer a bespoke service, and are happy to accommodate any design or idea you have. We only use quality materials, and cut the stone to size ourselves to ensure a first-class finish. We can source all types of natural stone and only use the finest quality materials whatever the job.
Please contact us for more information about the full range of services we can offer.
Dry Stone Walling
Our experienced stone masons can repair or renovate dry stone walls to the highest standards. Using quality stone and centuries-old methods, we can ensure these traditional fixtures continue to stand the test of time.
We can also build new boundary or feature walls designed to blend in or enhance your garden or property. Whether your job is big or small we can help create or repair traditional landmarks to be proud of.
Please contact us to find out more about our dry stone walling service.